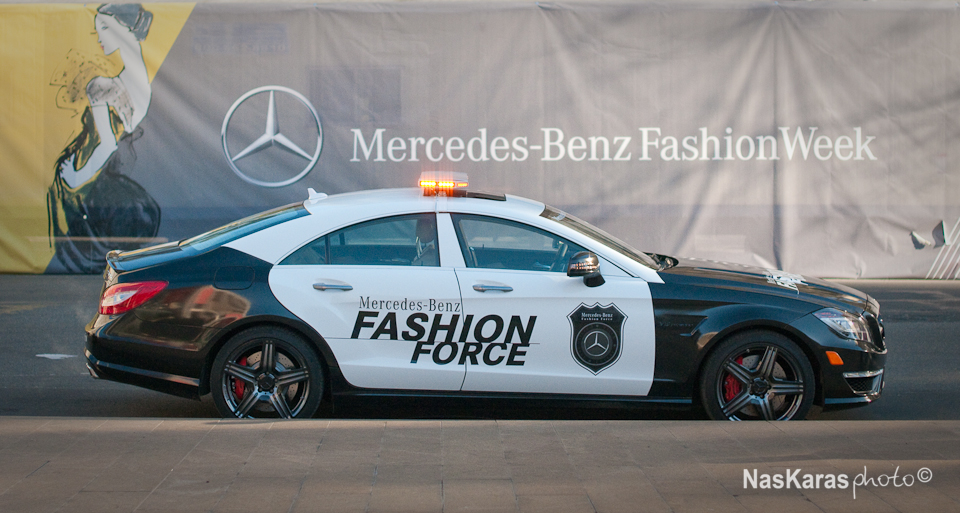 Before I get into the nitty gritty, I'd like to apologize for not putting this out sooner. I got into some spring cleaning a little early this year, and when my OCD kicks into code-red mode, there's absolutely no stopping it until every surface is Windexed and every dust bunny has been slaughtered. But perhaps this disclaimer will not help the case I'm about to make.
I will not claim to be a Fashion guru or expert of any sort. I don't know a Fendi from an Yves Saint Laurent. I don't know which designers are "hot", influential or relevant in the fashion world now, or ever. I have always had an epidermic interest in Fashion, and by that I just mean I like to be "well dressed" from time to time. Although I'm a T-shirt and jeans kind of guy these days, there are undoubtedly instances when brushing off one's shoulders makes a difference. I'm a firm believer in putting on some nice threads to help exude confidence. Confidence and a general good outlook trigger the right kind of pheromones to be released by your body. These pheromones help attract mates and friends alike. So yes, the clothes do make the man (or woman), to an extent. Of course there are other intangibles to yielding an award winning aura, like education, genetics, personal hygiene and level of physical fitness.
But I digress. Let's get back to Fashion. As I said, I only dabble. My list of Fashion no-no's is modest and very short. It includes things like: Don't wear white socks with dark shoes/pants. There's only one man on earth who can pull that off and now he's gone.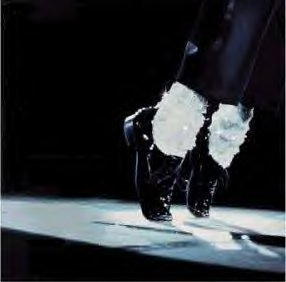 I honestly didn't even know there was a second Fashion Week during the winter until it was brought to my attention by my good friend and former high-school classmate Shaunya Hartley. She insisted my ignorance was understandable, due to my overwhelming heterosexuality. Shaunya is a Fashion stylist who has launched her own clothing line called Vintage Shaun. She has worked with many stars including Lauren Hill and Usher. I had the pleasure of tagging along with her to various Fashion Week events. Now, while I may not be the most knowledgeable person when it comes to couture, I know what my eyes like to gaze upon and the pictures I've taken throughout Fashion Week 2011 reflect that.
Given my aforementioned heterosexuality, I'm partial to looking at women, but I can most definitely appreciate a well dressed male. (Does that make me metro-sexual even if I don't groom my body hair?) The majority of these pictures were taken with the following criteria in mind. If the person possessed 3 out of the following 6 characteristics, I approached them for a photo.
1) Young
2) Tall
3) Thin
4) Extravagant
5) Colorful
6) Female
The above formula works well for my personal taste in eye-candy, but I will also mention that because it was my first time covering Fashion Week, I shot some rather important people in the industry without even knowing it. Luckily, Shaunya was able to point out the big names.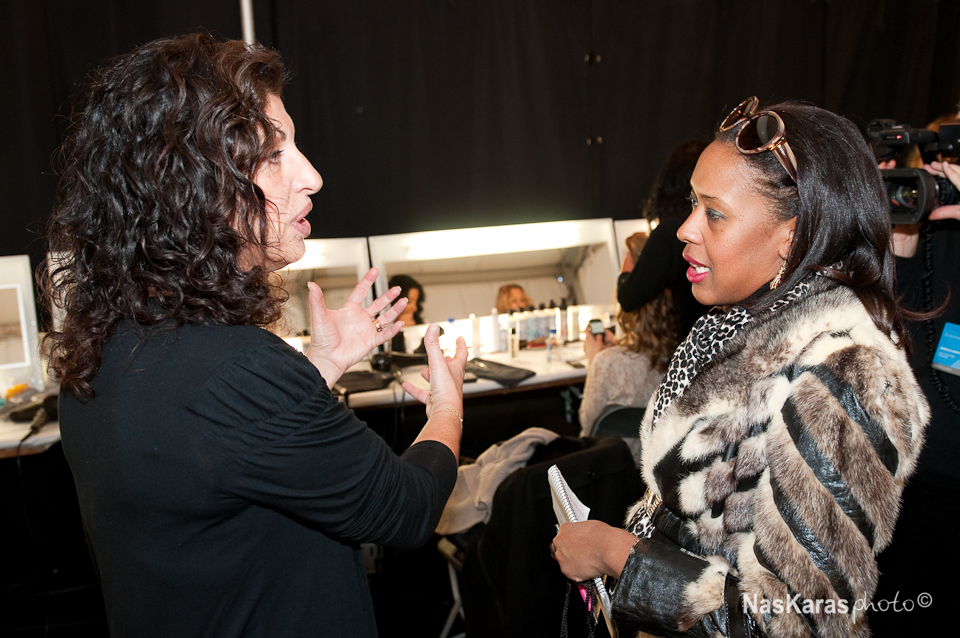 Backstage at the Rebbecca Minkoff Show. This is where the models are beautified with hair and makeup before strutting their stuff on the runways. Shaunya (on the right) is interviewing Ouidad, the "Queen of Curl", an internationally recognized stylist, salon owner and founder of Ouidad Curl Magic. Despite the fast-paced operation that takes place behind the curtains, Ouidad was very friendly and courteous in taking a few minutes to answer some of Shaunya's questions.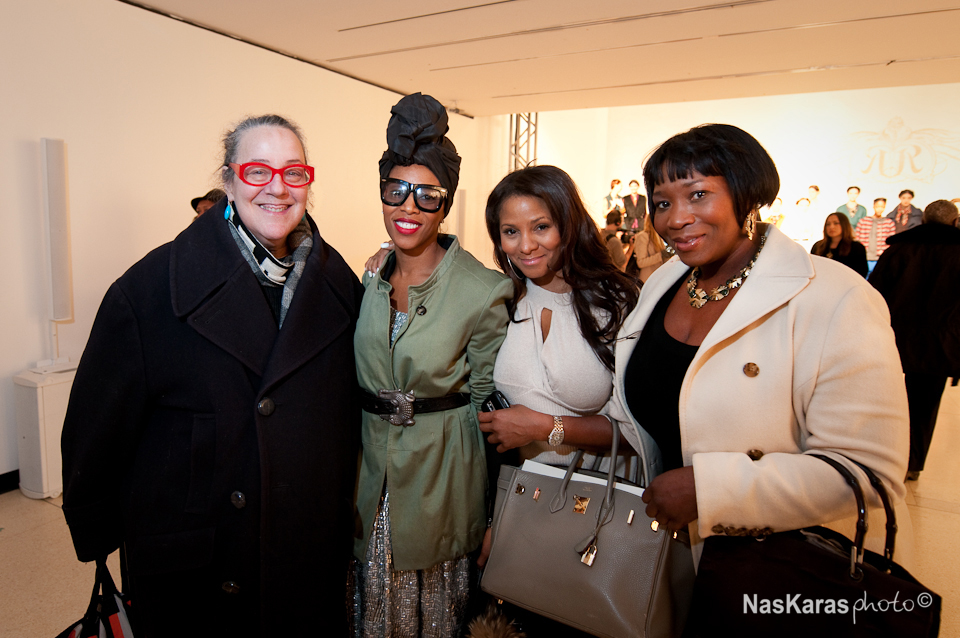 At the Rachel Roy Show. From left to right: Kim Hastreiter Editor at Paper Mag, June Ambrose, Fashion Stylist to such music stars as Jay-Z, Mary J. Blige and Mariah Carey, Marvet Britto, Accomplished Publicist, Bevy Smith Socialite, Dinner with Bevy. If you're in the Fashion industry, these four are instantly recognizable as major players, but to me they were four pretty women who were having a good time at a fashion show.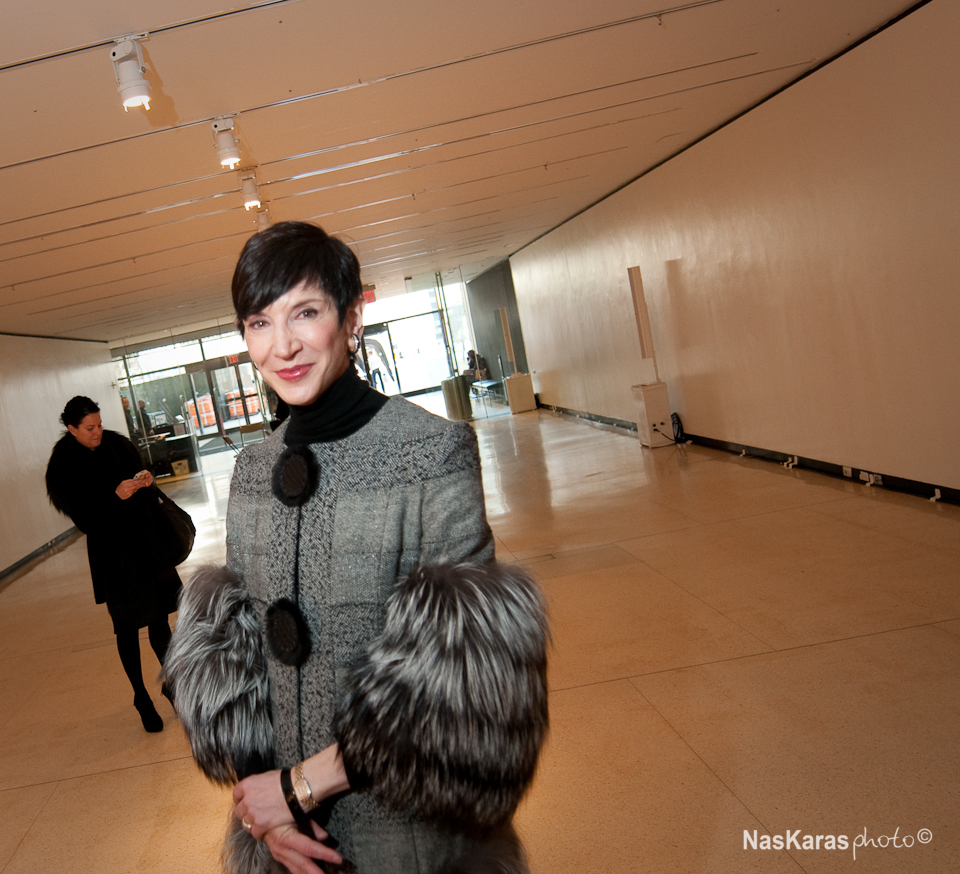 Also at the Rachel Roy Show: Amy Fine Collins - Contributing Style Editor Vanity Fair. When I noticed Amy it was towards the end of the show when the models had all vanished. She had just finished speaking to another gentleman who scurried off camera-left. Her coat caught my attention, as well as her warm and inviting smile. Amy was very friendly and I wish I had more time to speak with her but I caught her only briefly as I was on my way out.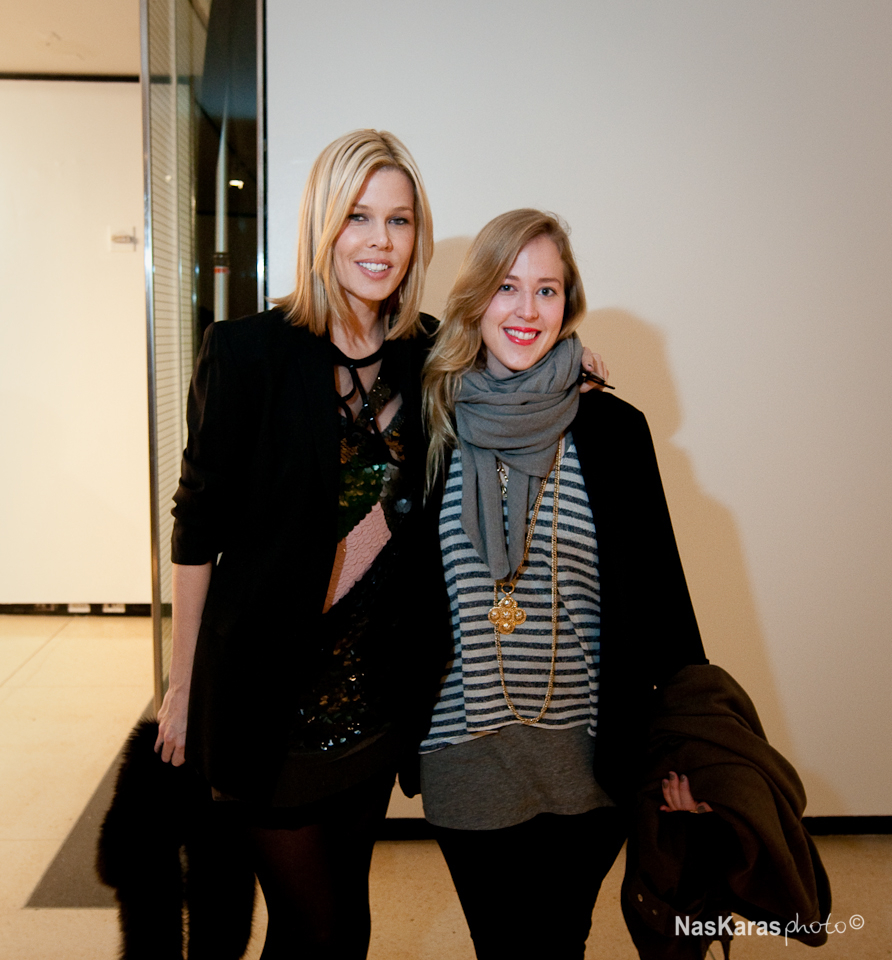 Also at the Rachel Roy show: Mary Alice Stephenson (on the left) with an unknown friend. Mary is a fashion stylist/consultant and a TV Personality. She produced a reality show called America's Most Smartest Model. She has also worked as contributing editor to Vogue and Harper's Bazaar.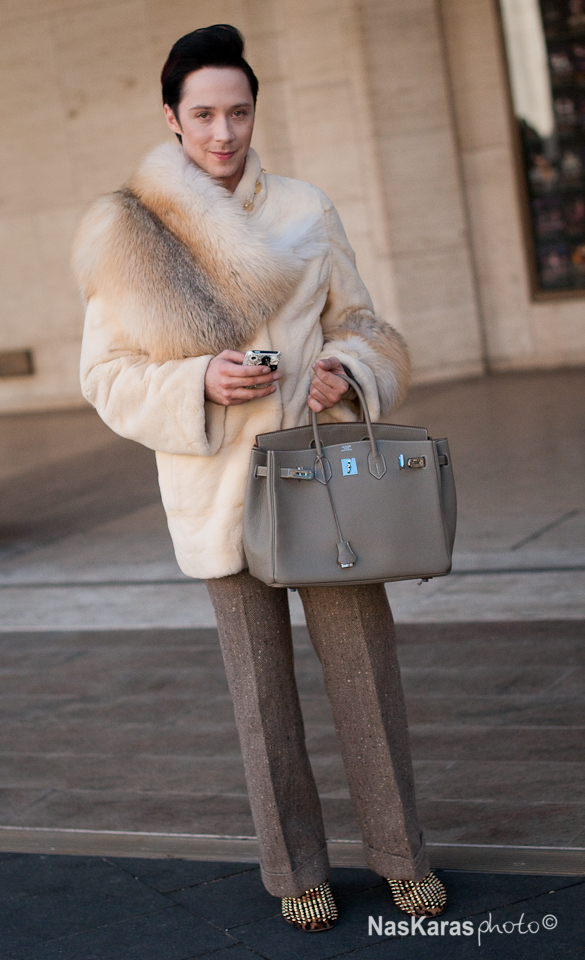 Right outside the Tents, Three-time US national figure skating champion Johnny Weir. I was immediately drawn to his opulent, light colored coat. Weir was recently published a memoir called Welcome to My World, where he officially came out as gay, ending a long chain of media speculation. In his memoir, he touches on the issues of gay teen suicide in America, stating, "With people killing themselves and being scared into the closet, I hope that even just one person can gain strength from my story."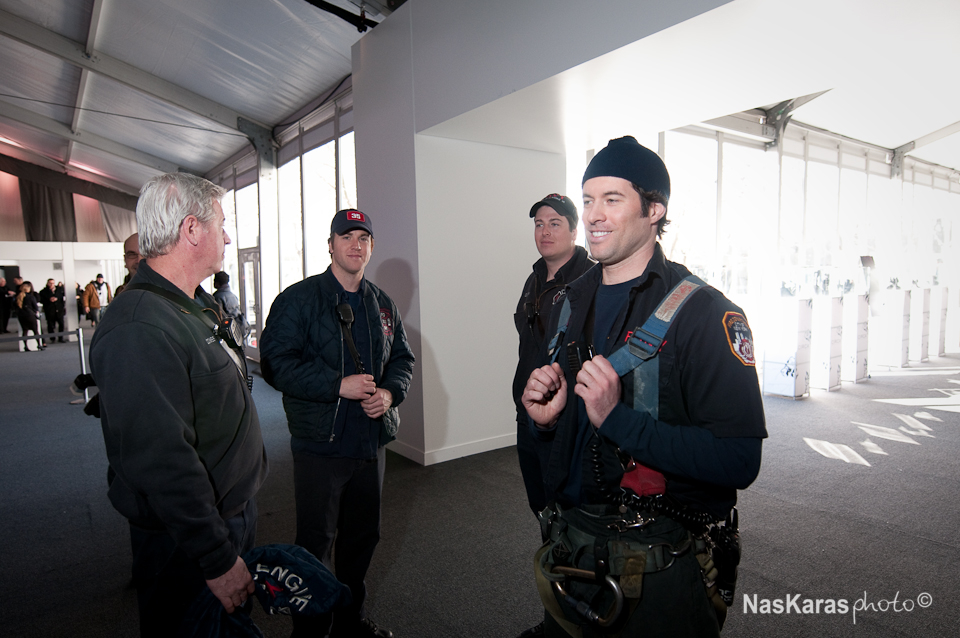 Some friendly firefighters I spoke with inside the tents agreed to have their picture taken, "…but I ain't posin'."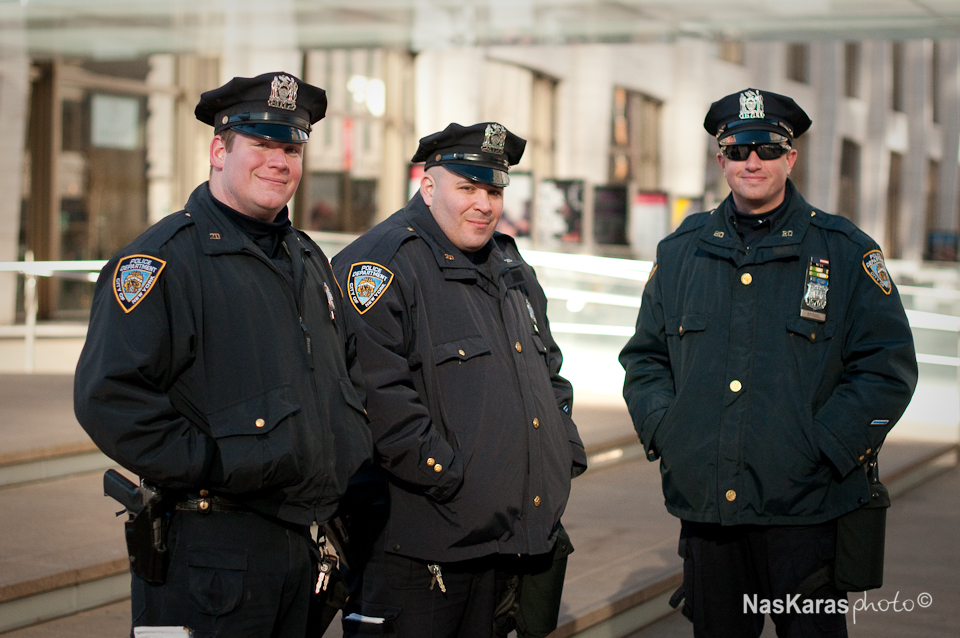 Certain members of the NYPD braving the cold weather were only slightly more enthusiastic.
Fashion Week is fabulous and full of colorful energy, but for many industry professionals, its also one of the most hectic times of year. That's why many sponsors offer lounges designated as decompression zones with refreshments and amenities. Across the street from Lincoln Center, the Empire Hotel converts many of its suites into these lounges for Fashion Week. I got a chance to visit a few.
The Nintendo Lounge: This is where Shaunya saw it fit to leave me unattended for a long period of time, confident that I would be sufficiently occupied. "I dropped my kid off at day care", as she put it, and proceeded to go get her make-up and nails done. Fine by me. I got an in-depth hands-on with Nintendo's as of yet unreleased 3DS handheld console. I wont get into the nuts and bolts of it, but I'll just say that its extremely addictive. The 3Ds's claim to fame is that its the world's first handheld console boasting a screen capable of delivering a 3D experience without the 3D glasses. The thing had definite cool factor, but the game play can start to irritate your eyes after about a half-hour. There was even a pop up on the screen that told me, "Shouldn't you take a break?" Thanks, Nintendo Legal Department.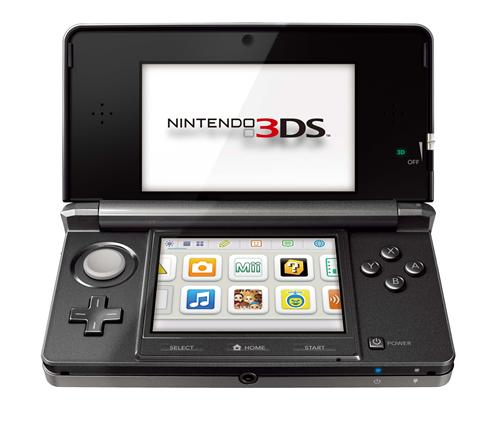 The Porsche Lounge: Sponsored by Porsche Design Group, this lounge showcased the latest in the outfit's… outfits. I had always been aware of the brand for male-oriented industrial objects, so it came as a surprise to me when I learned that they offer some very tasteful clothing. This lounge was also very accommodating, with high-quality food and a serene atmosphere. Christian Weiss of Porsche Design was very welcoming and told me a little bit about the direction the company is heading in.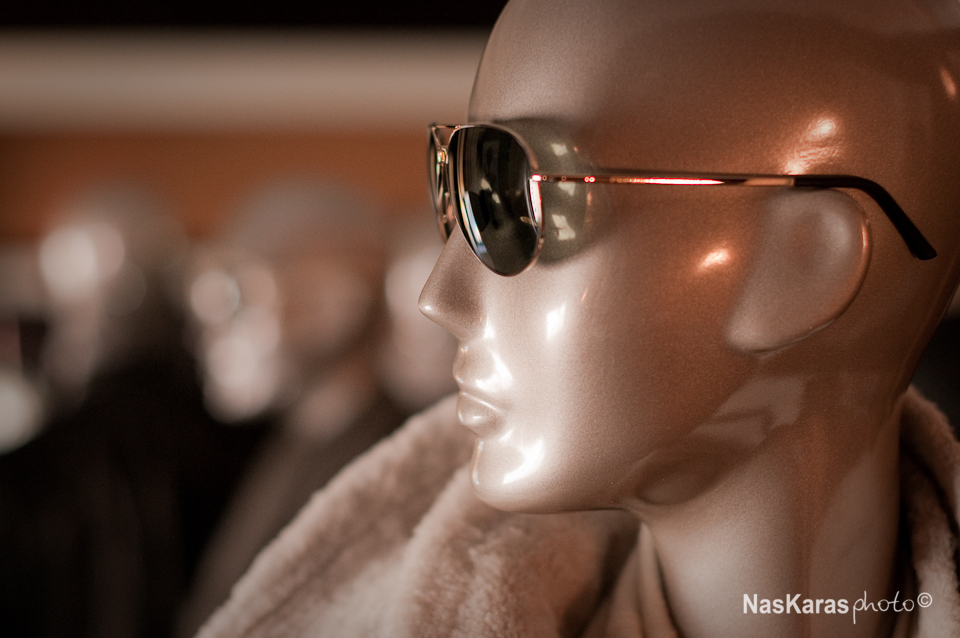 It Gets Better Lounge: www.itgetsbetter.org is a movement to combat hate and bigotry among gay and lesbian youth. Their lounge was the liveliest of the three I visited, with a DJ and Photographer on-hand, as well as many bustling journalists mashing away at their keyboards. DJ Stacy Stylez on the ones and two was spinning some delicious house tunes. With all this vibrancy this lounge was more of a small club, but alot of fun nonetheless.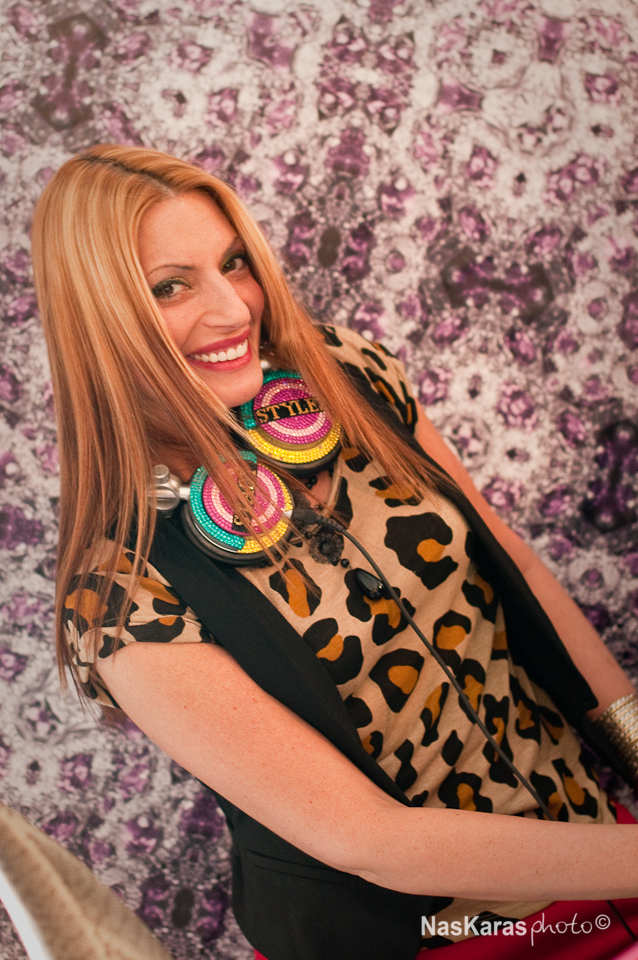 Overall I had a great time at Fashion Week 2011 and I met many awesome folks. I look forward to doing it again in September when the weather is milder and the fashion will reflect that. Wink, wink.
And now, on to the rest of the beautiful and well dressed, as seen by me at Fashion week: