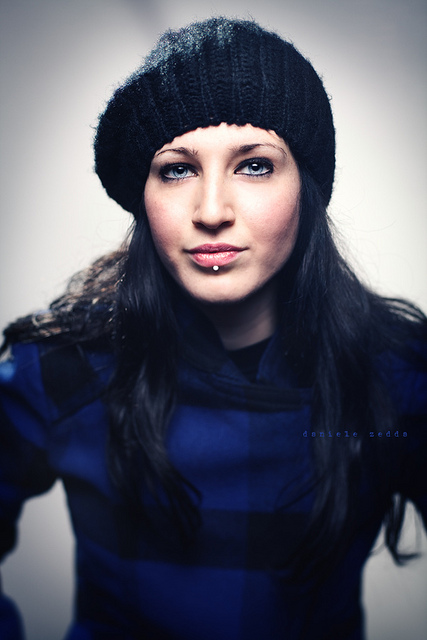 No fancy screen name or internet handle here. Just a plain-Jane real name. Aurora Demasi. And a pretty one at that. That's because this week's Flickr user hails from Roma, Italia. Say it again with me, Aurora Demasi. Rolls off the tongue nice, don't it? Sounds like she'll be a celebrity one day right?
Aurora is 21 and currently studying Media in Rome. She actually started shooting with a consumer grade flash based camcorder when she was 14. The Canon MVX10i. She then got her hands on her first dSLR, a Canon 350D and "a new world began" for her. She would later upgrade to the 5D. In case you haven't noticed, Aurora is mostly drawn to shooting people. She prefers getting closer to her subjects as she feels the resulting images communicate most to her. She's definitely doing something right because they communicate to me as well. Aside from being surrounded with gorgeous countryside backdrops, Aurora's photos also have the benefit of having very photogenic subjects (Herself included, in the lead shot). Youth and good skin always make a good portrait in my humble opinion. No one likes to look at 50 year olds frolicking through a field, am I right? I kid. Old people are people too. Let them frolic if they want to.

I haven't been to Italy since I was a baby and I don't remember it, but I can tell you it looks really nice through Aurora's intimate lenses. And more importantly, it shatters the stereotypical image of Italians that most Americans have. You know, the Jersey Shore look. By the way, Aurora, I heard they're filming the next season of the show just north of you in Firenze. (That's Florence for all you non-Italian speaking folks). The mayor has given some strict guidelines for the cast & crew. Let's hope they comply for Italy's sake.
Check out Aurora's photostream and her newly launched website for a youthful glimpse into a country that's been severely misrepresented by American media. Keep up the great work, and buona fortuna in your studies Aurora!